March 22 - Beijing
US first lady Michelle Obama visits the Summer Palace.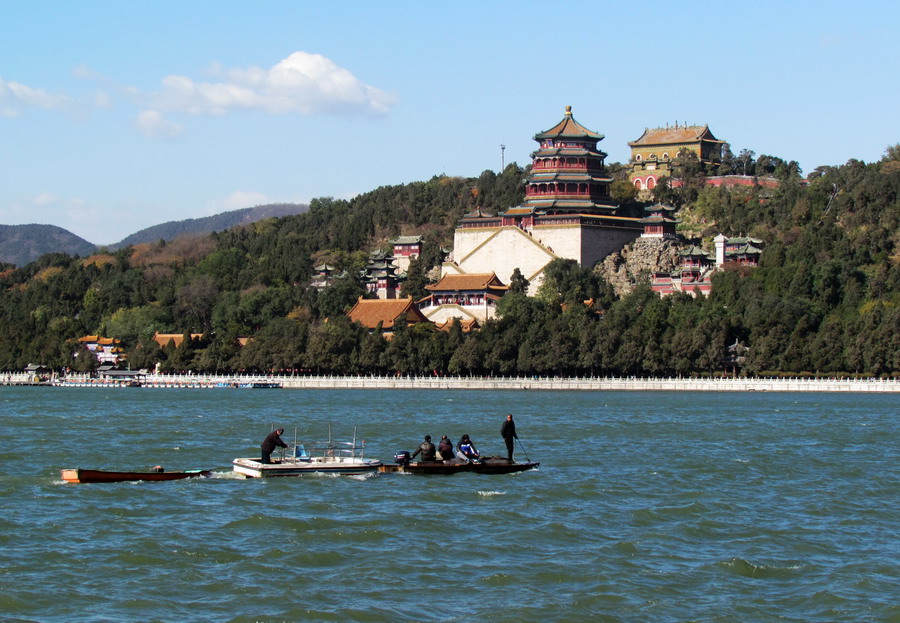 Bao Xinguo/For China Daily
The Summer Palace
The Summer Palace landscape, consisting mainly of Longevity Hill and Kunming Lake, covers an area of 2.9 square kilometers, with much of it under water. The area's 70,000 square meters of land features a variety of palaces, gardens and other ancient-style architectural structures. Well known for its large and priceless collection of cultural relics, it was among the first group of historical and cultural heritage sites in China to be placed under special state protection.
Former British Prime Minister Edward Heath and former U.S. President Gerald Ford visited the Summer Palace.
Special: US first lady visits China