March 25 - Chengdu
During Obama's visit to Chengdu No 7 High School on Tuesday morning, Ye found herself among a dozen young women, led by a male teacher, in a demonstration of tai chi for their guest.
Obama watched the performance attentively and then was invited by a teacher to join the young women. The first lady gamely imitated their movements before withdrawing to observe the exercise further. She then rejoined the group, doing her best to follow the young women's hand movements.
At one point, Obama turned back and found her official entourage well behind her. "Am I alone?" she asked jokingly, as if to invite others to join in the exercise. Friendly laughter ensued.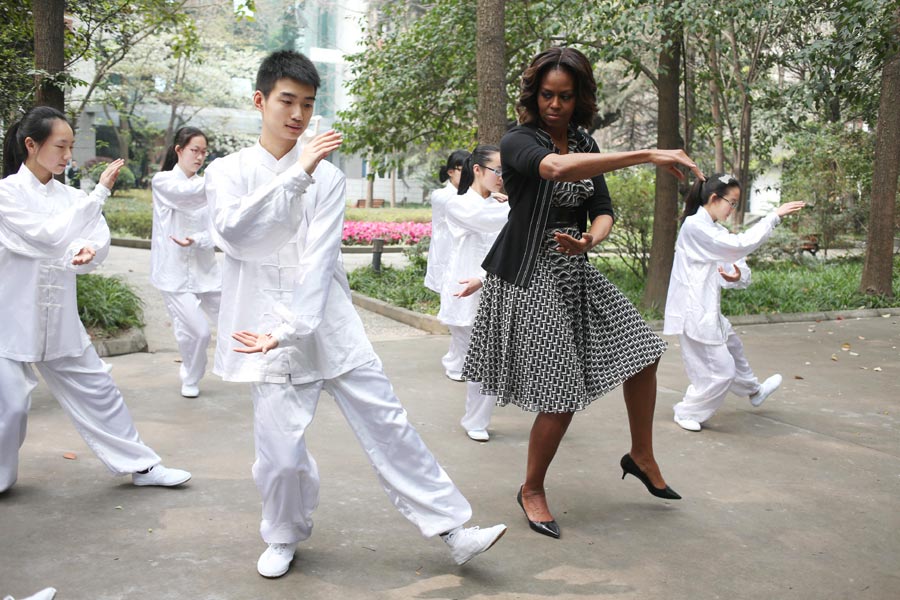 US first lady Michelle Obama (R2) practices tai chi in Chengdu, Sichuan province on March 25, 2014. Wang Jing / For China Daily
Special:US first lady visits China