March 21 - Beijing
US first lady Michelle Obama meets with Chinese President Xi Jinping and first lady Peng Liyuan and joins Peng for dinner and a performance.
Xi spoke positively of the focus Michelle Obama put on education. He said China had a tradition to respect teachers and attach importance on education. Education bears on a nation's future and the youth is the hope for a nation.
He hailed the rapid development of China-US educational exchanges and called on young people of both countries to broaden their vision and knowledge, and enhance mutual understanding and friendship through exchanges.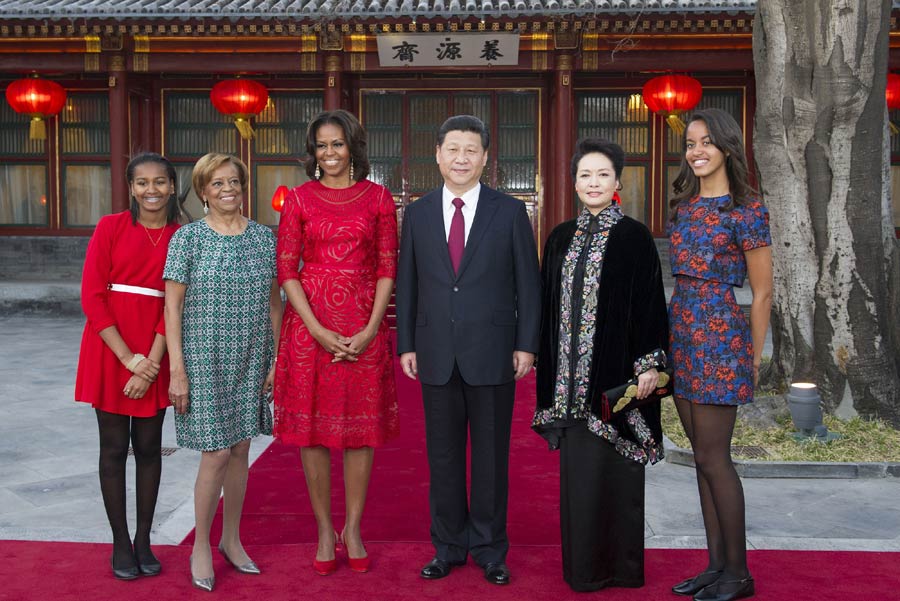 President Xi Jinping and his wife Peng Liyuan greet US first lady Michelle Obama (third left), her daughters Malia (right), Sasha (left) and Obama's mother Marian Robinson (second left) at the Diaoyutai State Guesthouse in Beijing on Friday. The Obama family is making a weeklong visit to China. [Photo/Xinhua]
Special: US first lady visits China