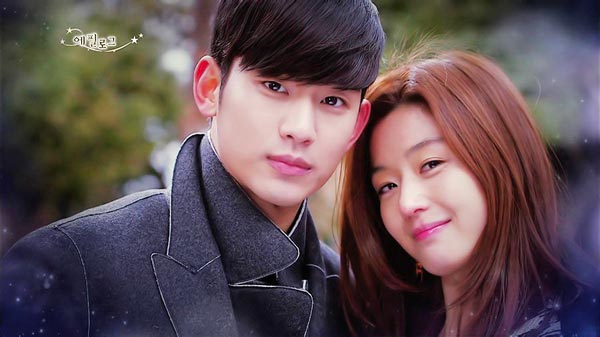 Still photo from "My Love from the Star".[Photo/icpress]
After all, the show's popularity had already proved out of this world. By March 6, the number of viewers for the Internet program had reached nearly 1.5 billion, according to data released by domestic video sites iqiyi, PPS, Letv, and Xunlei.
As of Thursday afternoon, the number of blog posts about the program on Sina Weibo, China's social media juggernaut, had reached 44,550,105, with 301,959 likes.
The popularity wasn't lost on Wang.
"I thought about this issue. Why are the Korean dramas ahead of the Chinese ones? Why can they travel around the world and make their way into the US, or even Europe? I mean, a few years ago they released a hit song "Gangnam Style," he said, referring to the pop song by Korean singer Psy that swept the world and became the first YouTube video to reach a billion views.
Wang continued: "Sometimes I watch Korean dramas from time to time. And after a while, I finally understood this – the Korean dramas are ahead of us. Their essence is the sublimation of traditional culture."
Wang was not the only one interested in the phenomenon of hallyu, a newly coined term for the popularity of South Korean culture that has been flooding other countries since turn of the century.