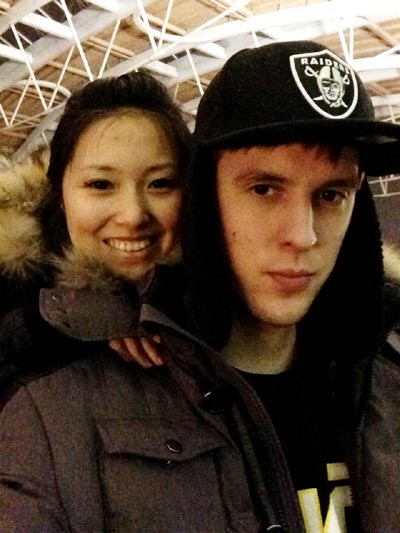 Jayme Lawman and his wife. [Photo provided to China Daily]
And start all over again he did, using the same method he used to learn Mandarin. Since he doesn't like textbooks, Shanghai's streets became his teacher.
"The best kind of people who learn languages are like babies. When you're born, you don't make a conscious effort of learning a language. You just pick it up from your surroundings," he says.
"So I thought, I'm going to be like a baby. I'm just going to listen, and I'm going to try and guess what it is. I'm going to try and copy people, try to get the pronunciation right. If I didn't know what it was, I would ask - just like a child would."
Lawman says playing cards with locals in his final year of university gave him the biggest opportunity to practice Shanghainese. Now, as a sports coach at one of the city's international schools, he mainly gets to speak the dialect at home with his mother-in-law. (Yes, he got the girl.)
The Englishman, who has co-hosted a Shanghai TV lifestyle program, says he still regularly receives calls to appear on television. But he'd rather pursue his childhood dream of coaching students in basketball and American football.