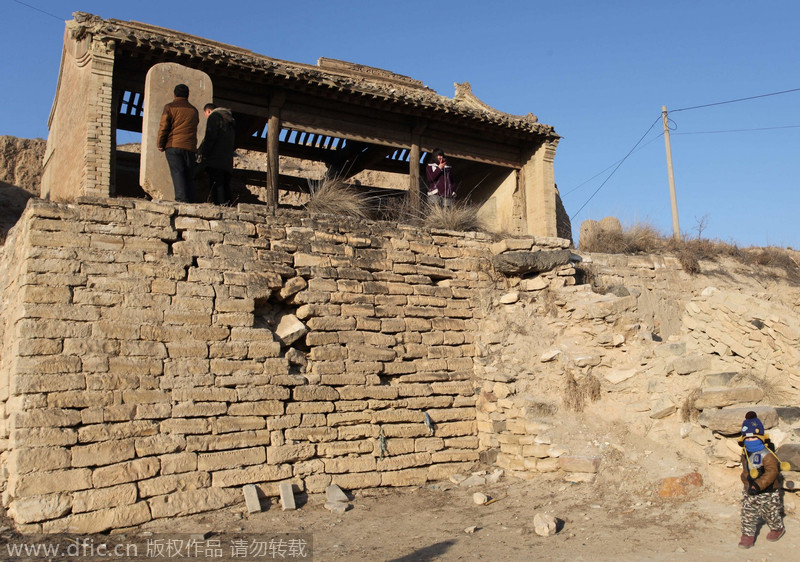 Ancient building in dilapidated condition in Kaiyang castle, Yangyuan county, Zhangjiakou city, Hebei province, Jan 12, 2015. [Photo/IC]
Kaiyang castle is an ancient village in Yangyuan county of Hebei province. Kaiyang castle has a long history of more than 2,000 years with roots reaching back to the Warring States period. The existing castle was built in Tang Dynasty.
It was rated as "One of China's historical cultural village" in 2007 and "One of China's traditional village" in 2012. The most representative architecture in Kaiyang castle is temples, and now these temples are in urgent need of better preservation.
The dilapidated stone tablets, run-down walls, and remaining murals make the ancient castle seem more desolate. It is said that the local government had formulated a planning for the area years ago, but owing to a shortage of funds, the results turned out to be bleak. If no urgent measures are taken, the castle will not probably survive.