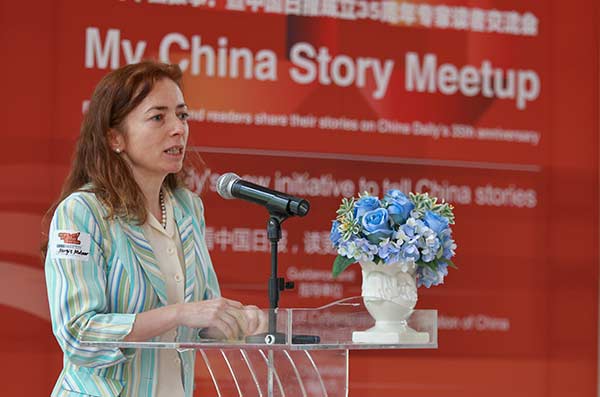 Margit Molnar's giving speech during the seminar. [Photo by Wang Chengmeng/chinadaily.com.cn ]
About 30 international commentators and experts shared their stories, thoughts and suggestions about China at a seminar organized by China Daily website in Beijing on Monday.
The event, themed, "My China Story", sought to solicit suggestions for telling China's story to an overseas audience.
Margit Molnar, chief China economist at the Organization for Economic Cooperation and Development, said that as an economist, her job is to tell rather serious "stories" about China to policy-makers, businesses, academics and the general public.
"We need to use benchmarks that are grounded in Chinese realities when evaluating China's economic performance instead of just using economic indicators to directly compare it with other countries," Molnar said.