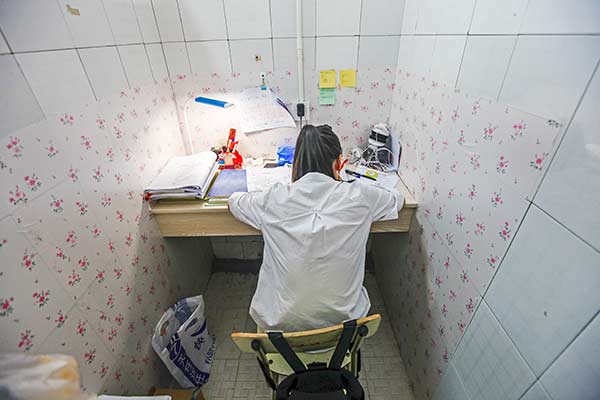 A student studies in a compartment of the remolded bathroom. [Photo/VCG]
Taizhou University in Zhejiang province has remodeled its public bathroom that hasn't been used for years into a 35 self-study rooms and opened it to students in April, reported vcg.com on Friday.
The study rooms are mostly open to senior students who are preparing for their postgraduate qualifying examinations. A total of 93 students have applied for the private study rooms and there aren't any vacancies until next semester.
The cost of the renovation was less than 20,000 yuan ($3,048). Shan Renwei, a lecturer in the university, said, "We only repainted and installed some sockets in the bathroom for the renovation."
Chen Kang, a student who started his study in the molded study room, said he can concentrate better when studying here since there is less distraction.