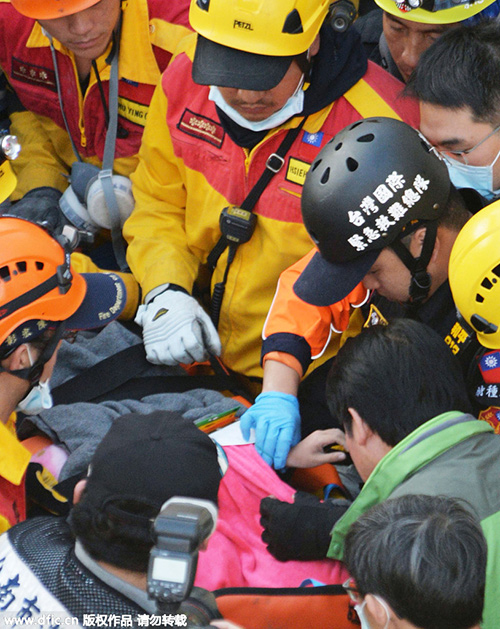 An 8-year-old girl (bottom) is rescued from the rubble of an apartment complex in Tainan, southern Taiwan, on Feb 8, 2016, about 60 hours after the complex collapsed due to a magnitude 6.7 earthquake. Taiwan authorities announced the death toll from the quake had risen to 40, with 107 more still trapped, by 4 am, Tuesday. [Photo/IC]
A 28-year-old Vietnamese woman was pulled from debris Monday in Tainan, after three, including an 8-year-old girl, were rescued.
The woman surnamed Chen is aunt of the saved girl. Both were trapped on the fifth floor of the Wei Guan building toppled by the strong quake on Saturday.