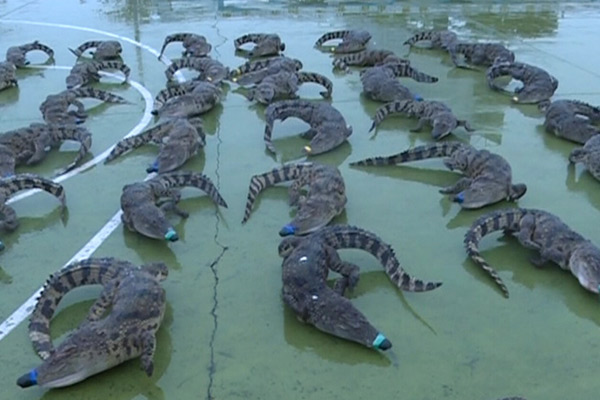 Frozen Siamese crocodiles seized by border police are displayed in South China's Guangxi Zhuang autonomous region, Jan 19, 2016. [Photo/IC]
Border police in South China seized 70 frozen wild Siamese crocodiles and 88 crocodile tails, local authorities said Saturday.
The Siamese crocodiles were seized from a seafood freight truck at 3 pm Tuesday at the China-Vietnam border city of Fangchenggang checkpoint after police realized that the amount of goods was different from that on the list provided by the driver.