An expo featuring food and food-processing products from dozens of countries and regions is being held at Weihai, Shandong province today through Monday.
A total of 386 enterprises from the US, South Korea, France, Japan, Malaysia, New Zealand, Russia, Thailand, Singapore, Australia, Netherlands, Spain, Hong Kong and Taiwan are showcasing aquatic and agricultural food, alcohol and beverages, food packages and food-processing machines.
Cashing in on the China-South Korea free trade agreement (FTA) officially signed on June 1, South Korean enterprises are also showcasing their commodities, such as cosmetics and maternal and infant care products, as well as household appliances.
Promotions and fact-finding research on agricultural products' quality will be presented during the expo.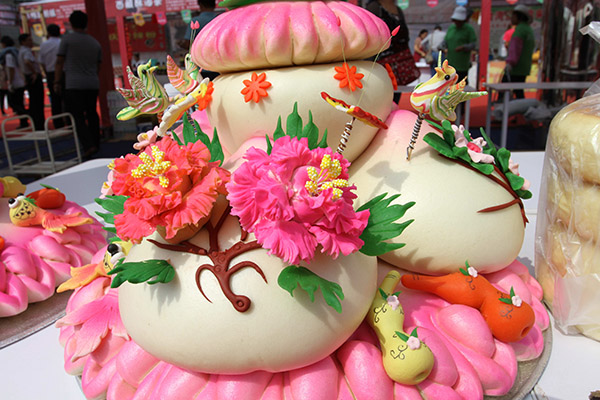 Bobo, a traditional Chinese food, is presented at the Weihai food expo. [Photo/Ju Chuanjiang]