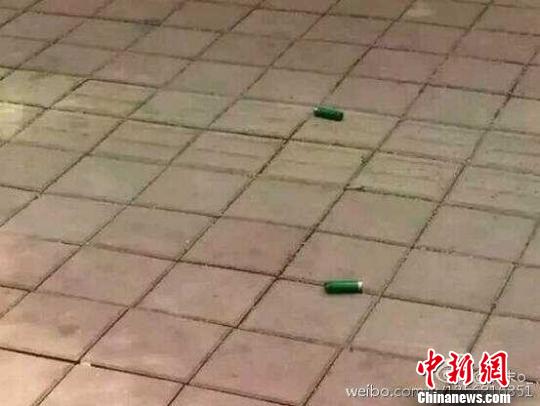 Bullet shells found at the scene of the shooting in Cangzhou city, Hebei province on Saturday. [Photo/chinanews.com]
The main suspect in a shooting which left a man dead in North China's Hebei province on Saturday has been held by police, thepaper.cn reported Monday.
All weapons and the vehicle involved have been seized, according to police.
The shooting happened near a residential area in Cangzhou city where four masked men opened fire on two people as they left a liquor store. One escaped and the other was shot in the leg. The injured man crawled to a barbershop but the masked men followed and shot him dead. The suspects later fled in a car.
Police didn't reveal whether the suspect was the mastermind or one of the four masked men, the report said.
The dead man, 42, had a long criminal record.
Further investigation is under way.