Latest news: (For more latest news, please click here)
Premier Li visits wreck site again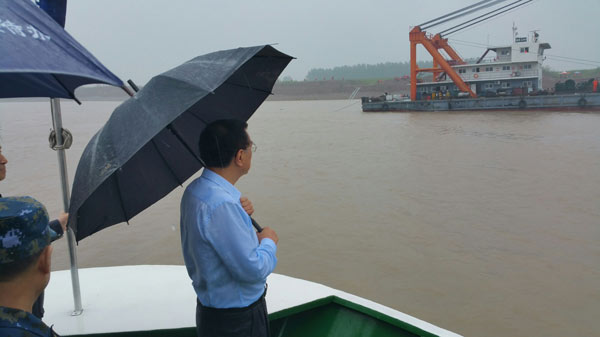 At around 9:00 am Wednesday, Premier Li Keqiang came to the site on a vessel again and supervised the operation. [Provided to chinadaily.com.cn]
The search and rescue entered its second day. At around 9:00 am Wednesday, Premier Li Keqiang came to the site on a vessel again and supervised the operation, thepaper.cn reported. His vessel left after about 10 minutes. At 9:18 am, the body of a middle-aged woman was pulled from water.
Prioritize saving lives, premier tells rescuers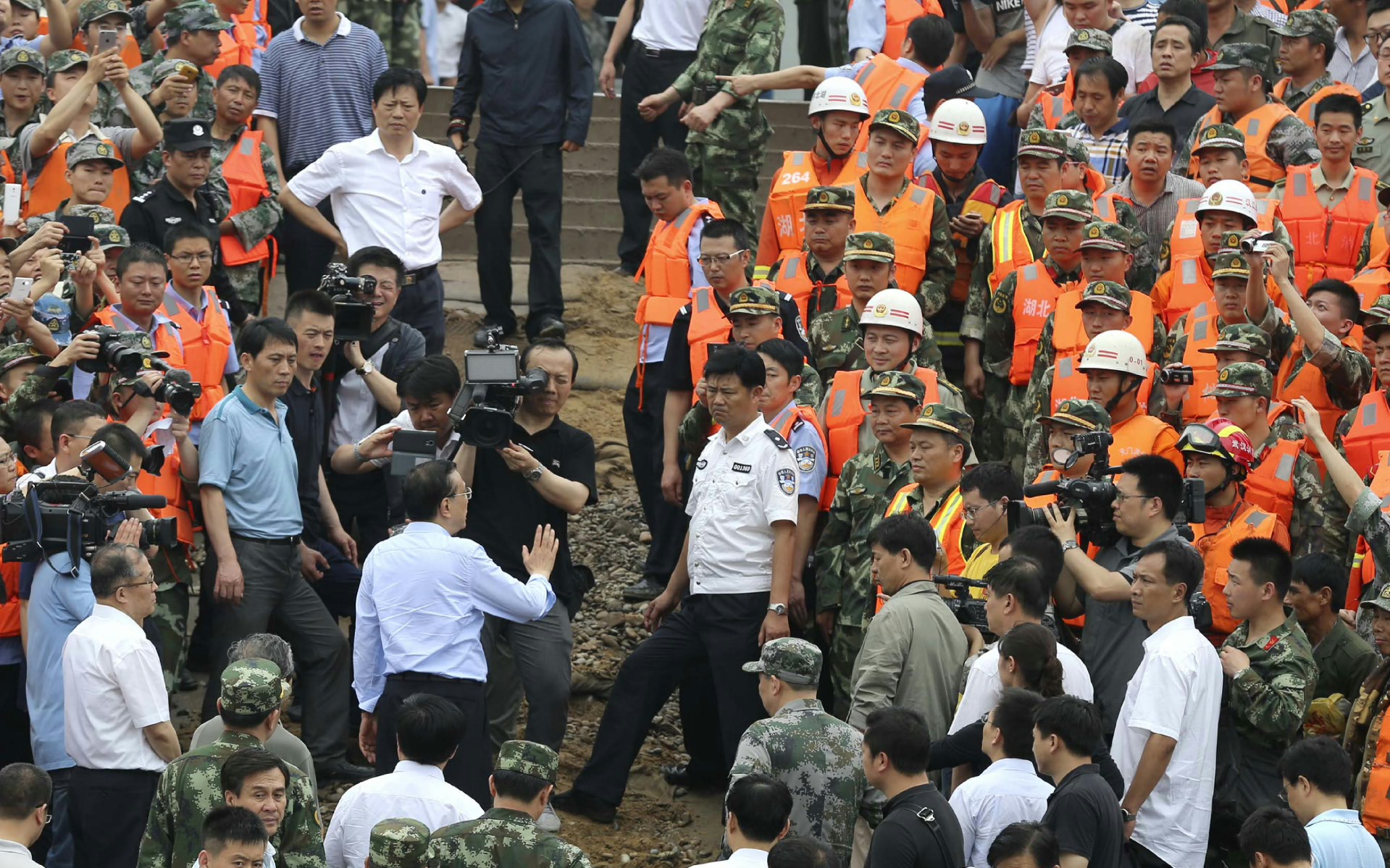 Premier Li arrives at ship wreck scene to direct rescue. [Provided to chinadaily.com.cn]
JIANLI, Hubei -- Chinese Premier Li Keqiang has called for "all-out efforts" to save lives following the sinking of a passenger ship with 458 people onboard in the Hubei section of the Yangtze River on Monday night.
The ship, named Dongfangzhixing, or Eastern Star, sank at around 9:28 pm after being caught in a cyclone in the Jianli section of the river, according to the Yangtze River navigation administration.
So far, a total of 15 people have been rescued from the capsized ship, and another five were confirmed dead. Rescuers said there could be more survivors.
Chairing a meeting to direct the rescue and emergency response work as he took a plane to the site, Li said saving lives should be the top priority.
He instructed a State Council work team to rush to the site to guide search and rescue work. He urged all rescuers to "carry out search and rescue work at all costs and properly handle the aftermath".
The Ministry of Transport, the China National Tourism Administration and other departments have been ordered to mobilize all resources available to speed up the search and rescue work and help treat rescued people.
Li called for regular and transparent updates on the rescue and investigation, and said authorities must ensure adequate funding and personnel to conduct rescue work.
The ship was carrying 406 passengers, five travel agency workers and 47 crew members.
It was heading from Nanjing, capital of east China's Jiangsu Province, to southwest China's Chongqing city.