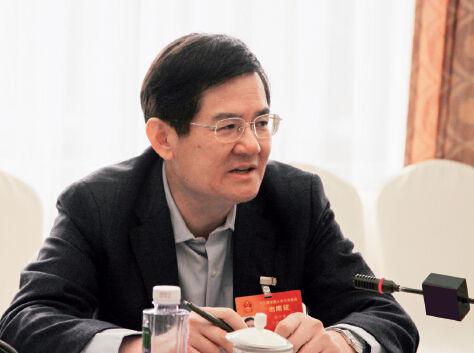 Xu Shaohua, vice governor of Guangdong province. [Photo/ China Economic Weekly]
South China's Guangdong province has come up with a new, hi-tech solution for its labor shortage problem in the Pearl River Delta Economic Zone, China Economic Weekly reported on Tuesday, citing the province's executive vice governor.
Xu Shaohua, also a member of the standing committee of Guangdong CPC provincial committee, said that plans have been made to replace laborers with robots to deal with a labor shortage in the Pearl River Delta region, particularly in cities such as Dongguan and Foshan.
Guangdong has relied heavily on labor intensive manufacturing, and a cheap labor force played a major part in attracting foreign businesses and investment, according to Xu.
But it's a different story now, since the province cannot depend on an ongoing cheap labor force to support its industrial growth, said Xu.
Large numbers of intelligent robots have already begun to work on production lines, which is evidence of the transformation and upgrading of businesses, and it also provides a huge market for the development of these robots, Xu added.
Xu also expressed hope that Guangdong will attract more research institutes that develop intelligent robots, as well as businesses that produce robots.