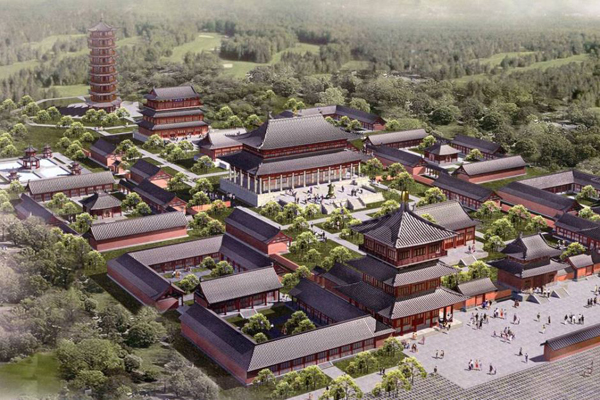 A concept drawing of the proposed Shaolin Temple complex at Shoalhaven in New South Wales, Australia. ZHU XINGXIN/CHINA DAILY
China's legendary Shaolin Temple in Henan province is poised to build a complex in Australia that will include a temple, four-star hotel, kung fu academy and educational facilities.
The center is expected to boost the Australian region's tourism industry and create hundreds of jobs.
Qian Daliang, general manager of Shaolin Intangible Assets Management, said on Friday the temple has completed a land purchase deal initiated in 2006 by paying A$4.16 million ($3.26 million) to a city in Australia's New South Wales state.
Last week, Shi Yongxin, abbot of Shaolin Temple, presented the final payment to Joanna Gash, mayor of Shoalhaven, for Comberton Grange, a 1,248-hectare property.
"The Australian facility will mainly provide a place for foreigners to study and practice Buddhism," Qian told China Daily on Friday. "It will be the largest of the 40 overseas Shaolin Temple centers approved so far."
Details of the project will be announced in a month after the plan is approved by government departments in both countries, Qian said, adding that the project has received generous support from the Australian government.