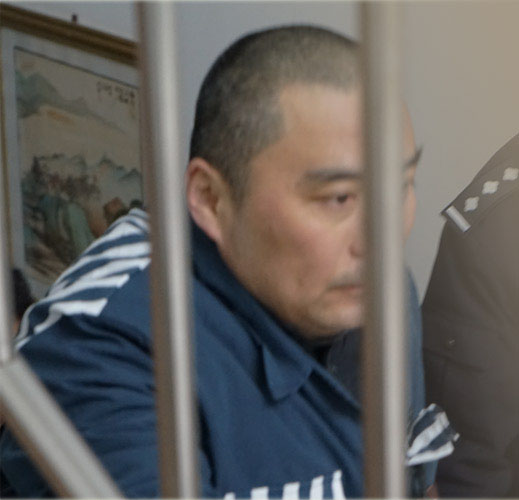 This undated file photo shows Zhang Yin behind the bars when serving an 11-year sentence in prison. Zhang, former vice chairman of a top political advisory body in eastern city of Xuzhou, was convicted of bribery and abuse of power. [Photo/ccdi.gov.cn]
China's anti-graft watchdog announced on Wednesday it will publish confessions by corrupt officials involved in "typical cases of discipline violation", calling on the public to "stay tuned" as the anti-corruption campaign continues.
"Behind every corruption case lies the shadow of a lost model of power, behind every book of repentance hides the remorse of self-blame and self-hate," the Central Commission for Discipline Inspection (CCDI) said on its website.
The publication is designed to warn and educate others by negative examples and give party cadres "a profound wake-up call", the agency said in the announcement.
President Xi Jinping has vowed to target high-ranking "tigers" as well as lowly "flies" in his anti-corruption drive, and has pledged to deepen the most sweeping campaign against graft in years.
The first publication, focusing on a bribery case, features photos of a tearful former official behind bars and words conveying "deep regrets".
Zhang Yin had served as the vice chairman of a top political advisory body in Xuzhou city of East China's Jiangsu province. In May he was sentenced to 11 years in prison following his conviction for bribery and abuse of power.
Zhang apologized to his mother, who, according to his confession, is 85-year-old and waiting for his release from prison.
"I would have never made the wrongdoings if I could rewind the clock," Zhang said.
Zhang said the insatiable desire for money led to the collapse of his values and made him forget about his mission to serve the people.
Zhang also affirmed his resolve to behave well in prison.