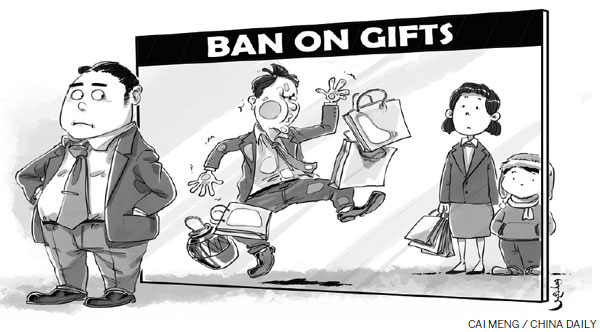 The disciplinary watchdog of the Communist Party of China (CPC) received fewer public tip-offs against corrupt government officials during this year's Spring Festival holiday compared with the last year, the Beijing Morning News reported.
The Central Commission of Disciplinary Inspection (CCDI) received 1,818 tip-offs during this year's Lunar New Year holidays from Feb 18 to Feb 23, a 10 percent drop from last year.
The tip-offs were mainly about graft and malfeasance of officials and were reported by telephone hotline or on the website of the CCDI. All the tip-offs have been handled promptly, said Su Yungui, deputy head of the Complaints Office of the CCDI.
According to the website of the CCDI, a total of 2,133 officials that broke the eight anti-graft rules have been disciplined during the first month of 2015. The violations include private use of official cars, illegal subsidies, lavish spending at weddings and funerals, accepting festival gifts and use of public funds for high-end entertainment travels and activities.
Of the disgraced officials, nine out of ten worked at township governments, the grass-roots level in the ruling hierarchy of the CPC, according to the monthly report of the CCDI on anti-graft achievements.
The sweeping anti-graft campaign launched by the Chinese government in 2012 has seen the downfall of top officials, including Zhou Yongkang, former member of the Standing Committee of the Political Bureau of the CPC Central Committee, and Xu Caihou, former vice-chairman of the Central Military Commission.