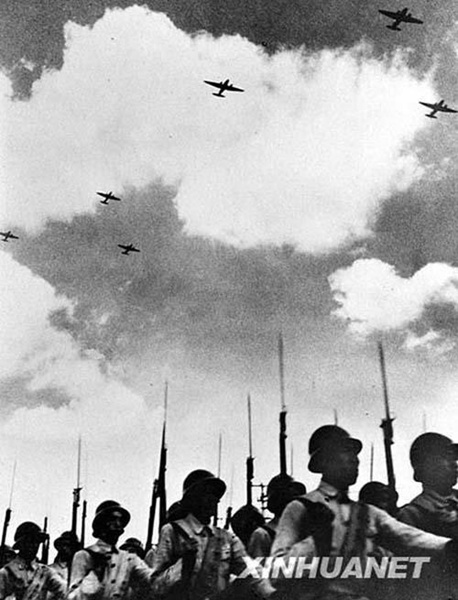 A military parade is held during the founding ceremony of the People's Republic of China at Tian'anmen Square in Beijing on October 1, 1949. [File Photo/ Xinhua]
A military parade is being planned in Beijing to commemorate the 70th anniversary of the victory over Fascism.
Foreign leaders are being invited to attend the parade for the first time.
The details of the parade have not been made available.
It will be the first time since the founding of the People's Republic of China that a military parade will be held on a date other than October 1st, which is China's National Day.