Latest
One stowaway on the run was captured at the foot of a mountain in Pingxiang, CCTV reports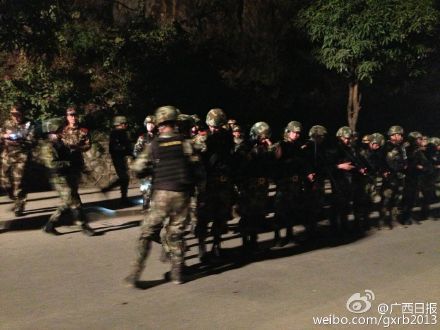 Picture uploaded to Weibo microblogging site shows a man captured. [Photo/Guangxi Daily]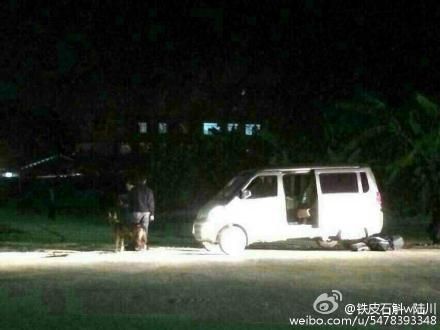 Scene of Chinese police battling with knife-wielding stowaways.[Photo provided on Weibo]
NANNING -- Chinese police shot and killed two stowaways who reportedly attacked them with knives late Sunday in southern Guangxi Zhuang autonomous region, local authorities said Monday.
Police found a group of five stowaways at about 8:20 pm in Guangxi's Pingxiang city, which borders Vietnam, but they allegedly resisted arrest and attacked the police with knives.
The stowaways were identified as Xinjiang ethnic.
Two of them were shot dead, two were apprehended and one is still on the run, said local police, adding that a manhunt has been launched.
The Ministry of Public Security waged a special campaign to crack down on organized human smuggling in April last year in the country's southwestern border regions, as such cases had been on the rise in those regions since the beginning of last year.
To date, police have busted 262 human smuggling cases, capturing 352 suspects who allegedly organized such activities and 852 suspects who attempted to cross the border illegally.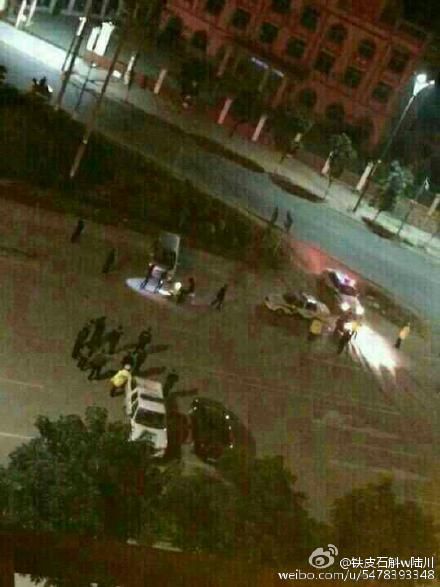 Scene of Chinese police battling with knife-wielding stowaways.[Photo provided on Weibo]