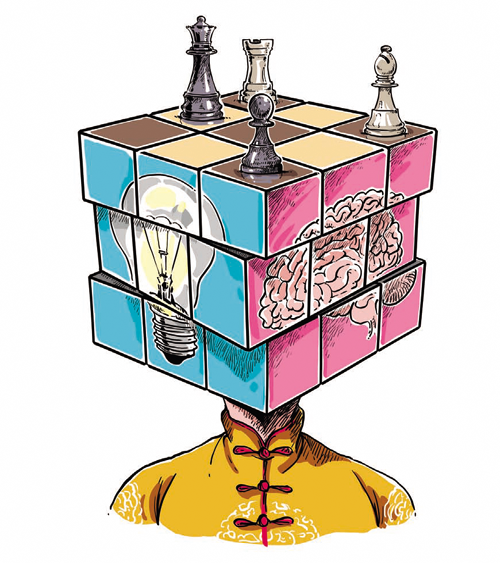 [Photo/chinadaily.com.cn]
BEIJING - The Chinese Academy of Engineering (CAE), one of China's top think tanks, has kicked off biennial recruitment of new members after major revisions to its charter.
Candidates will be nominated starting Jan 1, then go through two rounds of review by one of the CAE's nine academic divisions before October, and secure their membership through a vote by the academy and a review by the presidium.
The CAE downplayed its new member recruitment launch this year, without holding press briefings as in previous years.
The CAE adopted an amended charter to cut administrative interference in its operations and correct a profit-chasing tendency in June of last year.
The new charter modified the CAE's member nomination and exit mechanisms by depriving governments, universities and enterprises of nomination rights.
Nominating rights are now limited to incumbent members and academic groups.
The academy has since issued ten circulars to standardize recruitment of new members and supplement the charter.
According to these new rules, a candidate has to obtain three votes, including no fewer than two votes from members of the same CAE division, to be a viable nominee, and each incumbent member may nominate no more than three candidates.
Meanwhile, selection of new members now requires a vote by the whole academy, rather than just one of its divisions.
According to the new rules, the candidates should generally not be older than 65. Candidates may be above 65 if they are nominated by six CAE members, but those above 70 may only be nominated once.
Punishment, including losing the right to be nominated for life, will be handed out to those involved in election fraud, including falsified applications and using influence to gain votes, the CAE said.
The CAE, founded in 1994, has 802 members, who are often referred to as "academicians" in China, the highest academic title in the field of engineering.
The academy usually recruits members every two years. It accepted 51 members in 2013.