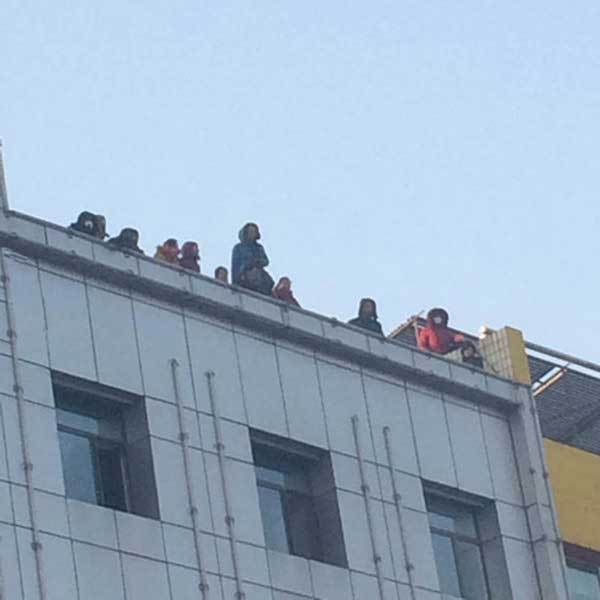 Twelve people stand on the top of the local development and reform commission government building at around 10 a.m in Shuozhou, North China's Shanxi province. [Photo/CRI and news.china.com]
TAIYUAN - Three venture capitalists were arrested after 12 of their investors attempted suicide in north China's Shanxi Province, local authorities said on Sunday.
The trio from venture capital firm Shanxi Heli were arrested for illegal fundraising.
The case caused public attention after 12 cheated investors climbed onto the top of the six-story office building of the development and reform commission of Shuozhou city Sunday morning, with the intention to jump off. They were later stopped by local police, firefighters and officials.
An official with the publicity department said the 12 people were seeking government intervention after Ma Aibin, the boss of Heli, took off with their investment money.
Police didn't give detailed information about the three suspects. They are hunting for Ma, who is still on the run.