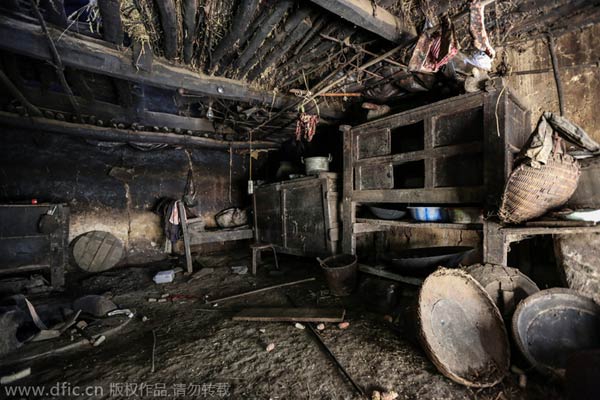 The photo taken on Nov 27, 2014 shows the dire living conditions of a local resident in Daliang Mountain in Sichuan province. [Photo/IC]
Born in backward and underdeveloped regions, the children from Daliang Mountain, mainly orphans, used to live in poverty. Many local people are so shortsighted that they don't let their children have compulsory education, which leads to child laborers as children there quit school to work.
Kang's philanthropic activities have brought some changes to children in Daliang Mountain. After Kang's cooperation with local education organ in Daliang Mountain, more children will have the chance to step out of the deep mountain and become a fresh force to combat backwardness in their hometowns.