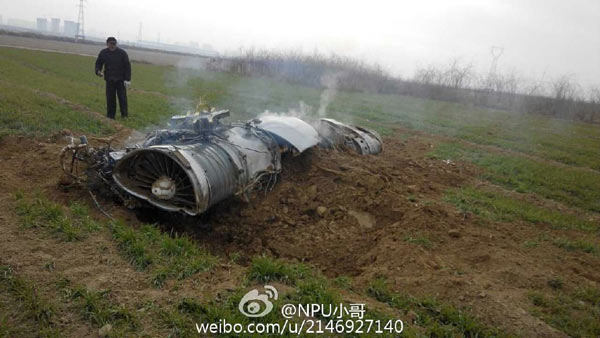 A picture on Twitter-like Sina Weibo shows wreckage of a crashed plane.
BEIJING - A Chinese military plane has crashed in the country's northwest and a news website says at least two people were killed.
The local fire department and the website Huashang Net said the plane crashed at about 3 p.m. on Monday near the city of Weinan in Shaanxi province. Photos on the website showed wreckage including a tail bearing the markings of the People's Liberation Army strewn across a farm field.
Huashang Net, citing unidentified witnesses, said at least two people were killed but gave no details.
A man who answered the phone at the Weinan fire department said 10 fire trucks were sent to the crash site but the department had received no report of casualties.
The Chinese Defense Ministry did not immediately respond to a request for information.