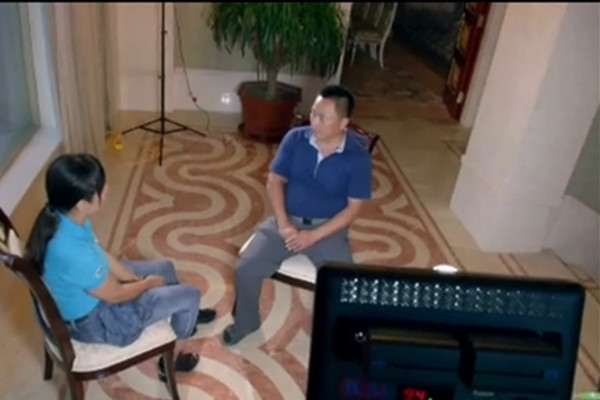 A screen short from the trailer published by the Central Commission for Discipline and Inspection on its website, on Dec 13.
Some State-owned enterprises give out gifts bought with public funds in the name of "taste test"; officials from a government department are only required to work for two days during a 10-day business travel.
The extravagance and corruption of some government officials will be made public for the first time by a new documentary by the Party's top disciplinary watchdog.
The film, consisting of four episodes, is jointly produced by the Central Commission for Discipline and Inspection (CCDI) and CCTV, according to the CCDI's website.
The series, named "Work-style construction always on the road", will bring to the audience the "first scenes" of corruption, the website said.
It will feature about 100 interviews, including with attendants in clubs, whistle-blowers, journalists, investigators, as well as ordinary Chinese people.
The documentary will explain how Ni Fake, former vice governor of Anhui province, was enslaved by his craze for jade. Ni stood trail on Monday for accepting bribes and holding illegal property and admitted all the charges.
It will reveal the scene where Fu Xiaoguang, once a provincial level official in Heilongjiang province, drank at a banquet in Mudanjiang, Heilongjiang province. One of his companions died from alcohol after the banquet.
It will also cover Wan Qingliang, former Party chief of Guangzhou, capital city in Guangdong province, visiting upscale clubs.
The episodes will be aired at CCTV-1, one per day, at 8 pm from Dec 15 to 18. Audience can find rebroadcast on CCDI website as well.