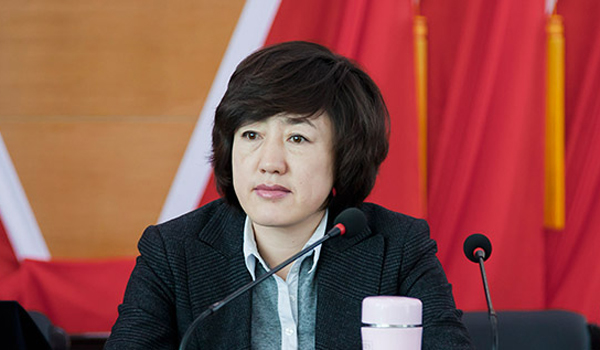 Zhang Xiuping, former deputy Party chief from Jinzhong, Shanxi province.[Photo provided on Weibo]
Two female officials in Shanxi province have had their bribery arrests approved by prosecutors, in a case which has drawn attention to the lifestyles of corrupt high-ranking women.
The announcement by the Supreme People's Procuratorate makes Zhang Xiuping, former deputy Party chief from Jinzhong, and Yang Xiaobo, former mayor of Gaoping, the latest officials snared in China's recent crackdown on corruption.
Their cases captured the public's attention in part because Zhang and Yang "committed adultery with others", according to the corruption watchdog's statement.
This was reportedly the first time anti-graft authorities have used this term in regard to female officials.
The CPC Central Commission for Discipline Inspection said adultery was not against the law, but was regarded as unacceptable behavior for Party members.
So far in 2014, at least 20 senior female officials have been investigated by central government and provincial anti-graft watchdogs for crimes involving the abuse of power.
The number of female officials involved in corruption cases has been on the rise over the last five years, the Beijing News quoted officials at the Supreme Procuratorate as saying. Most of the women were found to have offered or accepted bribes.