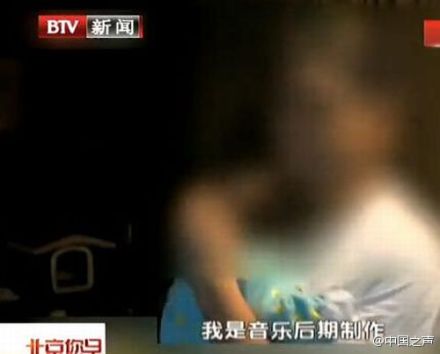 A sreenshot from Beijing Satellite TV shows the Hong Kong music producer found with drugs.
A music producer surnamed Chen from Hong Kong was detained after he was found taking drugs at his apartment in Chaoyang district, Beijing, Beijing Television reported on Monday.
Beijing police said that neighbors reported Chen, 32, who took drugs at home. When policemen came to his apartment, he was looking after a 2-month-old child.
Chen initially denied he took the drug until he was subject to a urine analysis, said the report.
The police did not say what drug Chen took, but mentioned that the drug was bought from a foreign supplier and the foreigner had also been arrested.
At this time, Beijing police have detained nine celebrities suspected of taking drugs, including Jaycee Chan, son of kung fu star Jackie Chan.