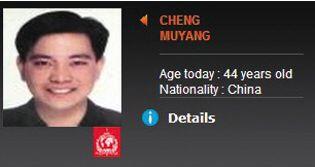 China is borrowing on international experience in its effort to deal with fugitives abroad, by offering to share as much as 80 percent of any ill-gotten gains with other countries, the Beijing News said, citing a law expert.
Huang Feng, head of the International Criminal Law Institute at Peking University, told the newspaper that Chinese police face difficulties bringing fugitives back to face trial -- and recovering illegally transferred funds -- because of political differences or complex legal procedures.
He acknowledged that China is borrowing from common international practice to share forfeited assets in hunting fugitives. The US would ask for as much as 80 percent if it provides major assistance, according to Huang.
Last year, China and Canada signed an agreement to share assets transferred by Chinese fugitives, Huang said.
"It will facilitate the return of money fugitives have illegally transferred and the recovery of the losses, which will help combat such crimes," China Daily said, citing a senior officer with the Ministry of Public Security.
China's anti-drug law already has provisions on the sharing of forfeited assets, according to Huang.
But foreign countries usually demand that China provide sufficient evidence before they will share the proceeds of forfeited assets, Huang added.
Interpol, the international police agency, had issued 160 arrest warrants concerning Chinese individuals wanted for serious crimes by Saturday, the newspaper found on its website. They included Cheng Muyang, son of the former governor and Party chief of Hebei province, Cheng Weigao.
Huang said that China has extradition treaties with nearly 40 countries, but not with some of the favored Western destinations for corrupt officials.
Under such circumstances, repatriation, offsite prosecution and persuasion have become alternative measures, he added.
Yu Zhendong, former head of the Kaiping city branch of the Bank of China, was sentenced to 12 years in prison in 2006 after being repatriated from the US.
To successfully have Yu repatriated, Chinese authorities agreed to a written commitment that he would not get the death penalty and that his wife would not be held accountable, according to the Beijing Evening News.