Experts' outstanding contributions aided economic, social development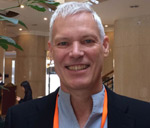 "I have worked here for five years and then got the Friendship Award, which is beyond my expectations. The nation's award will motivate me to further study and teach in China, because I feel valuable and cherished, and this can attract more global talent."
John Moore from the UK, a climate expert at Beijing Normal University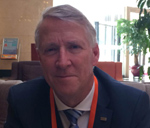 "We have cooperated with seven provinces to train high officials in their companies in Switzerland, providing advanced management systems for them, such as working attitude and human resources management. After winning the Friendship Award, I believe we can have more collaboration projects in China, better serving the companies as well as the economy."
Ruedi Nutzi, economist from Switzerland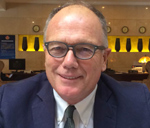 "I have worked in the company since 2006 and feel it's a great honor to receive the Friendship Award. But it should be a team reward for the cooperation between me and my colleagues, since we have jointly made it a leading company worldwide in methionine."
Gerard Deman, China National Bluestar Co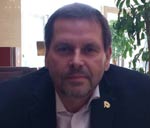 "I have noticed the gap between China and Germany in industrial art, but it has been narrowed through exchanges and cooperation between universities in the two countries. I have more motivation, not from the nation's prize but because of the recognition of my work."
Falk Hohn, professor of industrial art in Anhui province who also received two prizes from the province
One hundred foreign experts from 25 countries received China's Friendship Award - the nation's highest honor for achievement by a foreigner - at the Great Hall of the People on Monday afternoon.
They were recognized nationally as driving forces in economic and social development.
Foreign experts have worked in diverse fields and exerted great influence in China, and they have enhanced exchanges and cooperation between China and the rest of the world, Vice-Premier Ma Kai said during the ceremony.
"China will provide a broad stage for visionary people of the world to bring their talent into full play," Ma said.
He added that China will improve its laws and regulations regarding foreign experts and more carefully protect their intellectual property rights.
Since 1991 when the awards were first given, 1,399 foreign experts have been honored. In most recent years, 50 foreign experts have been selected for awards, but that number is increased to 100 in years that mark significant anniversaries of the founding of the People's Republic of China.
This year marks the 65th anniversary.
Foreign experts may win the award only once.
Award winner Alain Merieus from France said receiving the award was a privilege and an honor. He praised the government for encouraging cooperation in science and technology, especially for the project he leads.
Merieus oversees a high-security laboratory on infectious disease scheduled to open in Wuhan, Hubei province, by the end of 2014. Laboratories in Wuhan and Lyon, France, will then be able to more closely collaborate in the battle against infections such as Ebola.
Rakhymbekova Yahievna, an award winner from the Republic of Kazakhstan, feels she has been honored for more than her personal efforts.
"The hospitality of the people in Xinjiang makes me feel at home and deeply in love with the place, and working here has become a very exciting experience," she said.
The 52-year-old food safety professional has worked for a company in the Xinjiang Uygur autonomous region since 2009. Products developed by her team occupy 30 percent of the market in her home country.
The national award shows that China attaches great importance to foreign experts working here, as they are people who, in turn, can attract more colleagues to China to work and promote the country's development, many recipients said at the ceremony.
"An open China with more foreign experts can do better in the world," Terry Quinn from the UK said.
Bill Gaspard, design director of China Daily, received the Friendship Award for his contributions in presenting news of China and its culture to the world through the development of editions around the globe.
To be eligible for the award, one must be a foreign expert who has made prominent contributions to China, such as helping the country solve key problems, enabling domestic enterprises to achieve breakthroughs in development or other outstanding accomplishments in teaching, academic studies and overseas publicity.
zhengjinran@chinadaily.com.cn