If visitors want get a feel for the traditional way of life of older local people, watching Wuxi Opera is probably a good choice.
The opera, which dates to the 1900s, is popular in southern Jiangsu province and Shanghai, one of the most prosperous regions in China. Most of the scenes of Wuxi opera relate to local people's lives and their music is soft and melodious.
"Many seniors like to go to theaters, order a cup of tea and enjoy Wuxi Opera," said Wang Binbin Jr, a celebrated, 62-year-old Wuxi Opera singer, whose father was a master of the opera. "It's an important part of their daily life.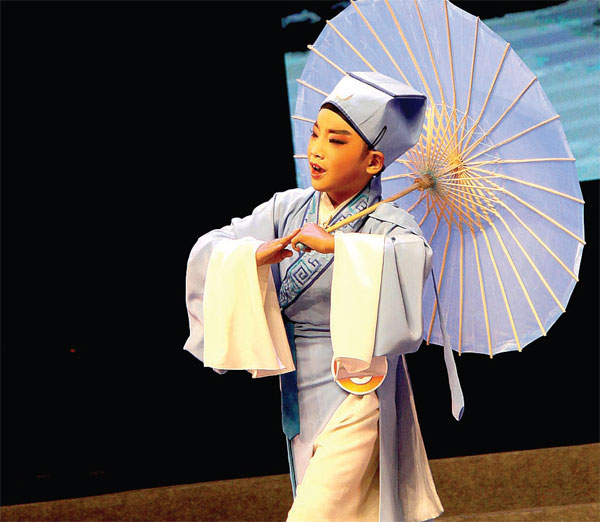 A young performer of Wuxi Opera.
"Compared with Kunqu Opera, which is considered very elegant and admired by ancient scholars and officials, Wuxi Opera connects more with ordinary people, and its contents often reflect their daily lives," Wang said. "For example, seeing one excerpt, Turning Mill Stone, the audience will learn how ancient Chinese people used a stone mill to make powders."
Wuxi Opera has been listed as a national intangible cultural heritage since 2008, said Wu Minglong, chief of Wuxi Opera Company. "The local government has invested a lot to support its healthy development and encourage more people to go to the theater."
"Because of government subsidies, people now can visit the Wuxi Opera Museum for free. Every weekend, it costs merely 15 yuan ($2.40) to see several shows performed at the museum."
The Wuxi Opera Company now has more than 100 singers, whose lives are somewhat different from ordinary people's.
"As an opera singer, to protect your voice, you shouldn't smoke or drink alcohol. When other people go to clubs to have fun in the evening, opera singers should go to bed early to have a good rest in order to perform in the best state for the audience the next day."
Though Wuxi opera was extremely popular in the 1950s and the 1960s, the younger generation seems to have lost interest in it.
"Wuxi Opera has adapted to attract the young generation," said Wang. "We have made new scripts and introduced conjuring tricks and dance into the opera."
"However, most of the audiences at Wuxi Opera are elderly people, who often scrutinize their spending and don't bring too much benefit to the opera company."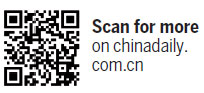 "Excellent opera singers are very difficult to find and educate," said Wang. "First, they should have a proper appearance, stature and voice. Second, they should exercise hard to improve their skills and get up early every morning to exercise their voices."
"I used to recruit children for the opera company at schools. But many of their parents refused to send them to opera schools. They always want their children to be scientists and successful businesspeople."
"The performers' salaries were not good, and only poor families wanted to send their children to learn operas," Wang said. "But now, the player's salaries have been increased greatly."
To attract more children to opera schools, the local government has offered full scholarships. Some schools even pay for the students' living expenses.
"My son has grown up to be an opera performer," said Wang with a smile. "He will be named Wang Binbin III and will pass on the art to the next generation."