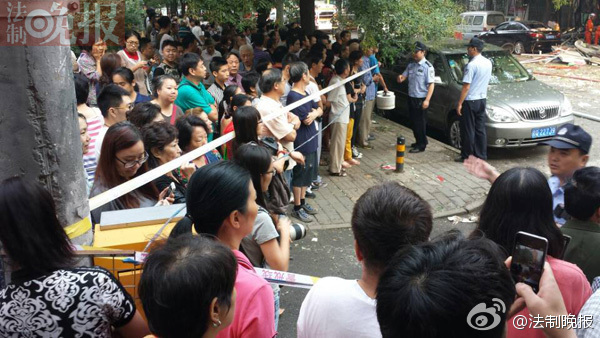 The scene is condoned off. [Photo/Weibo]
BEIJING - Two people were killed and another eight injured in an explosion in a Beijing residential building early on Friday.
The city's government has provided temporary homes for a dozen households after the blast, which detonated in an apartment on the ground floor of a building in Zuojiazhuangbeili Community in Chaoyang District at around 5:30 a.m., said Beijing firefighting authorities.
Rescuers retrieved a body and found an injured elderly woman during a search of the site. The woman later died in hospital.
All of the injured have been sent to hospital. One of them is in a serious condition but none of their injures are life-threatening.
Government authorities have sent six works teams to help with medical treatment, accident investigation, safety inspection and verification of losses.
Rescue work is ongoing.