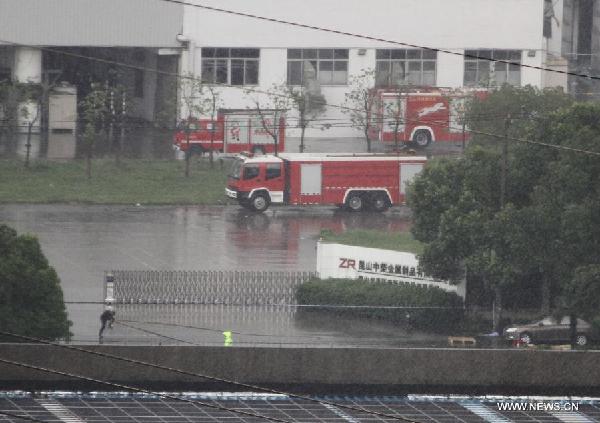 Photo taken on Aug 2, 2014 shows the workshop where a powerful blast happened in Kunshan, East China's Jiangsu province. [Photo/Xinhua]
BEIJING - Chinese State Councilor Wang Yong is heading for the site of a deadly factory blast that left 68 dead and over 100 others injured in Kunshan City in East China's Jiangsu province on Saturday.
President Xi Jinping and Premier Li Keqiang assigned Wang to lead a State Council working team to Kunshan to look into the accident, according to an official statement.
The explosion happened at 7:37 am inside a wheel hub polishing workshop owned by Kunshan Zhongrong Metal Products Co, Ltd..
More than 200 workers were on the site when the explosion happened.
Local health authorities said most of the injured suffered burns and have been treated in hospitals in Kunshan and the nearby cities of Suzhou, Wuxi and Shanghai.