An explosion killed at least 68 people and injured more than 150 at a factory in China that makes wheels for U.S. carmakers, including General Motors.
A man surnamed Cheng said he could not contact his wife who had been working in the factory in Kunshan, East China's Jiangsu proince. He said conditions were "the worst" in Kunshan's industrial development zone.
He said that in the dusty environment, the only protection workers were given was a mask and gloves while air filtering equipment is basically useless.
According to Cheng, workers earned 5,000 yuan ($830) per month, but the staff turnover rate is high due to the heavy workload. The factory has 20 to 30 new employees every day and some are not trained at all.
Other relatives of factory workers said the workshop is very dirty and full of dust. A worker was reportedly forced to quit due to the dust problem. A person lost contact with his mother who was working in the factory, according to Xinmin Evening News.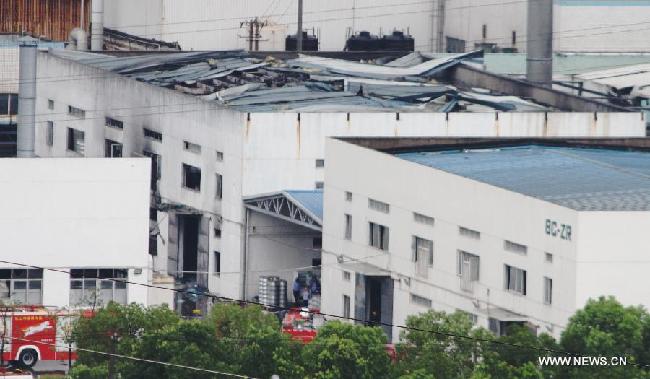 Photo taken on Aug 2, 2014 shows the workshop where a powerful blast happened in Kunshan, east China's Jiangsu province. [Photo/Xinhua]