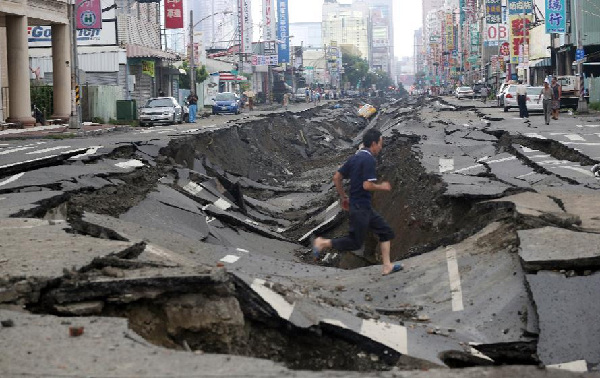 Photo taken on Aug 1, 2014 shows the site of gas leak explosions in Kaohsiung, southeast China's Taiwan. Gas leaks in the sewage system in the city led to multiple explosions late Thursday night, resulted in at least 24 dead and 271 injured. [Photo/Xinhua]
BEIJING -- Xi Jinping, general secretary of the Communist Party of China Central Committee, on Friday conveyed condolences to the victims in the gas leak explosions that hit Kaohsiung City in Taiwan on Thursday.
At least 24 people were killed when several underground gas explosions ripped through Taiwan's second-largest city. Earlier reports said 271 others were injured.
Xi said he was "deeply concerned" after learning of the heavy casualties, according to a statement acquired by Xinhua.
The statement said Xi told the State Council Taiwan Affairs Office (SCTAO) to convey his deepest sympathies to relevant Taiwan departments and extend condolences to the relatives of the victims.