National search platform ChinaSo, with the English domain name chinaso.com, was officially launched on March 21.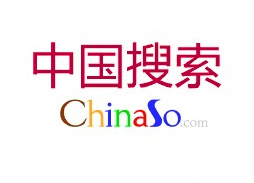 Preparations for the launch began last October and the search engine will provide news, media, picture, video, map and website navigation.
ChinaSo, operated by ChinaSo IT Corporation, is an Internet enterprise founded by China's seven main news organizations, People's Daily, Xinhua News Agency, CCTV, Guangming Daily, Economic Daily, China Daily and China New Service.
ChinaSo is committed to building a communication platform of advanced Internet culture and strengthening China's transmission capability.
China's search engine market continues to heat up, with the number of Internet users rocketing to 618 million by the end of last year.
Leading search engine, Baidu, accounted for 81.4 percent of market share while Google suffered a decline accounting for only 12.3 percent in the third quarter of 2013, according to data from Internet analyst iResearch Consulting Group.
Qihoo 360's search engine, launched in 2012, showed its growth potential as market share inched up to 1.6 percent.
A rapid increase in mobile search engine users is also expected to prompt a surge in the market, according to industry analysts.