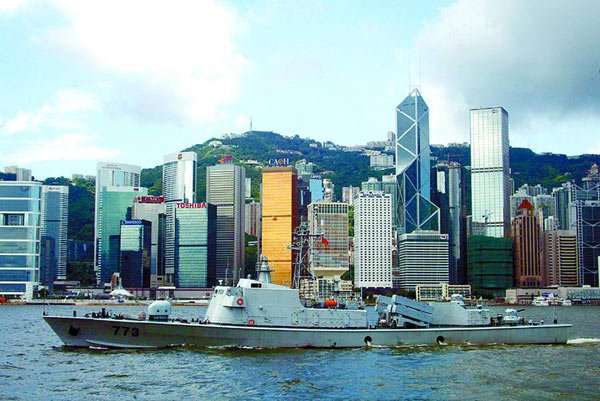 A PLA ship patrols Victoria Harbor in Hong Kong in this June 27, 2002 file photo. [Photo by Huo Yan/Asianewsphoto]
HONG KONG - The Hong Kong police on Wednesday detained two local males for illegally forcing into the headquarters of the People's Liberation Army (PLA) Garrison in the island city last Thursday afternoon.
The two men, at the age of 28 and 40 respectively, were among several local residents who forced their way into the PLA Garrison headquarters at Hong Kong Central, defying the warning of the guard on duty.
The police said the two men's action violated the Public Order Ordinance of Hong Kong which prohibits entry into the PLA Garrison 's barracks without permission.
Related news