XIAMEN - The fourth Straits Forum opened Saturday evening in Xiamen, a coastal city in East China's Fujian province.
China's top political advisor Jia Qinglin announced the opening of the forum.
The forum features an array of activities including a centerpiece conference and other sub-forums and seminars that focus on grassroots exchanges across the Taiwan Strait.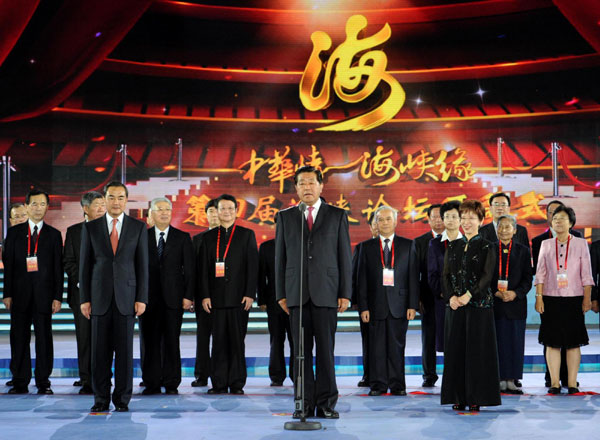 China's top political adviser Jia Qinglin, center, announces the opening of the fourth Straits Forum, the largest annual platform for mainland-Taiwan exchanges at grassroots level, in Xiamen, a coastal city in East China's Fujian province, June 16, 2012. [Photo/Xinhua]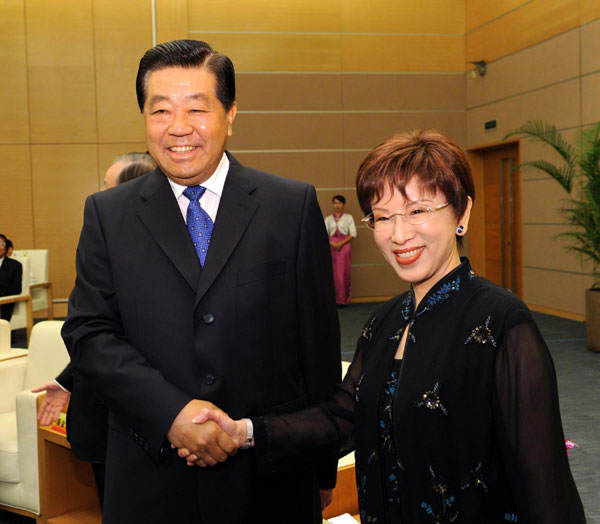 China's top political adviser Jia Qinglin meets with Kuomintang Vice-Chairman Hung Hsiu-chu at the fourth Straits Forum in Xiamen, East China's Fujian province, June 16, 2012. [Photo/Xinhua]