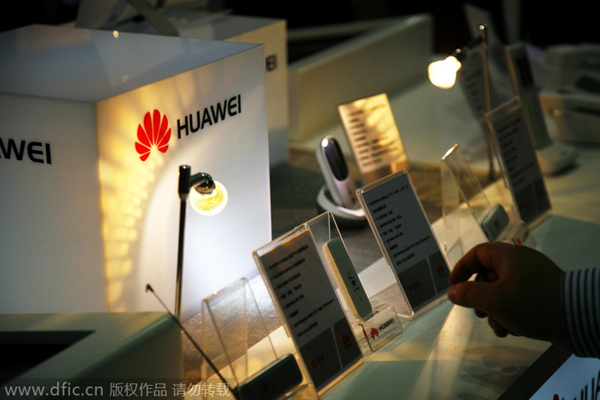 Visitors try out Huawei products during an exhibition in Beijing, Oct 12, 2010. [Photo/IC]
JAKARTA - China's global information and communications technology (ICT) giant Huawei launched an end-to-end 4K Ultra high definition (UHD) video solution here on Thursday, in a bid to accelerate the largest Southeast Asian economy's ICT futures through video transformation.
The 4K UHD video, which has four times more details than current Full HD, provides extremely clear picture and optimal user experience. However, it requires a higher bandwidth, lower latency, and a more reliable network with very low packet loss.
Huawei's 4K UHD video technology has been applied to Indonesia's main operators, the company announced on the "Big Video Summit" held here.
Sheng Kai, CEO of Huawei's local unit Huawei Indonesia, said due to the country's rapid economic growth and consumers' great demand for reliable video services, Indonesian operators are positioning video services as the center of digital transformation to uplift the broadband business growth.
According to Sheng, Huawei will provide technical solutions, video experience guarantee, video service operation and maintenance to develop and explore the country's 4K Ultra HD Video services.
Indonesia's Internet users have reached more than 93 million in 2015, accounting for 36.5 percent of the total population, and 81 percent of which goes to online video services.
Basuki Yusuf Iskandar, head of the research and human resources development department in Indonesia's ICT Ministry welcomed Huawei's 4K technology and said Indonesia needs to introduce more modern ICT technology to boost the productivity.
"Indonesia is still lagging behind regional peers in ICT development, the country should learn from China and make great effort to catch up." He said.