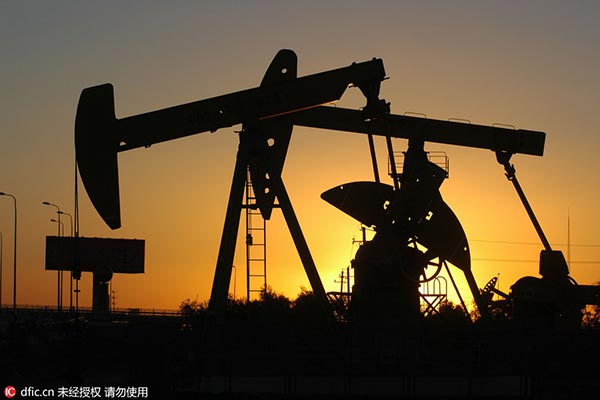 Oil extraction machines in Daqing Oilfield in Heilongjiang province, August 30, 2005.[Photo/IC]
HARBIN - Daqing Oilfield, the largest oilfield run by PetroChina, produced 9.28 million tons of crude in the first quarter, the same amount as in the same period last year.
With a low oil price, Daqing Oilfield posted a loss of more than 5 billion yuan ($770 million) in the first two months, but maintained output.
The decline in profitability is driving the company to reduce costs and improve efficiency, said Xu Qinghong, deputy director of Daqing Oilfield's financial department.
As China's largest inland oilfield, Daqing has produced over 2.3 billion tons of crude oil since 1960.