China's central bank announced interest cut on Sunday for the third time in six months to stave off mounting pressure on economic growth and drive down financing costs.
The People's Bank of China said on its website that it will lower its benchmark one-year lending rate by 25 basis points to 5.1 percent from Monday. The benchmark deposit rate will be cut by the same amount to 2.25 percent.
Interest rate adjustment is often seen as one of the most direct and immediate ways to maintain healthy economic development for monetary policy makers.
Here are the past interest rate adjustments over the years between 2008 and 2015.
Year 2015
May 10
A cut to benchmark interest rate by 25 basis points, lowering one-year benchmark loan rate to 5.1 and saving rate to 2.25 percent.
Feb 28
A 25bps rate cut to the benchmark lending and savings rate, which were brought down to 5.35 and 2.5 percent respectively.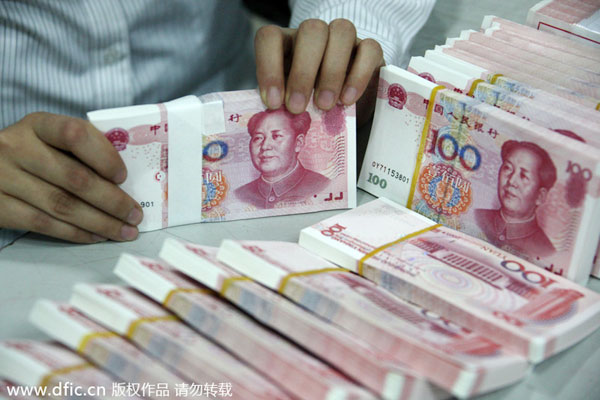 A clerk counts yuan bills at a bank in Huaibei, East China's Anhui province. [Photo/IC]
Nov 21, 2014
A cut to one-year benchmark lending rate by 40bps to 5.6 percent, cut to benchmark savings rate by 0.25bps to 2.75 percent.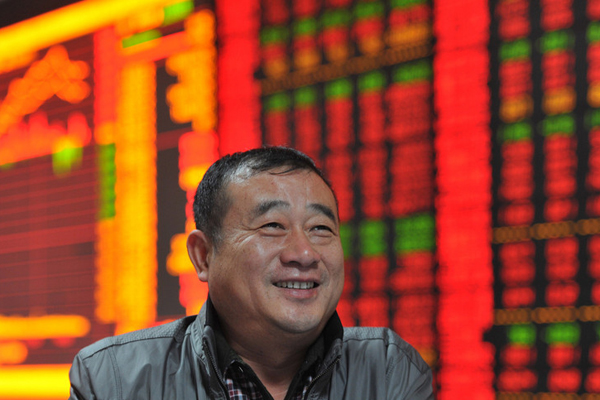 An investor smiles in front of a screen displaying stock indices and prices of shares at a securities brokerage in Fuyang, East China's Anhui province, Nov 24, 2014. [Photo/IC]