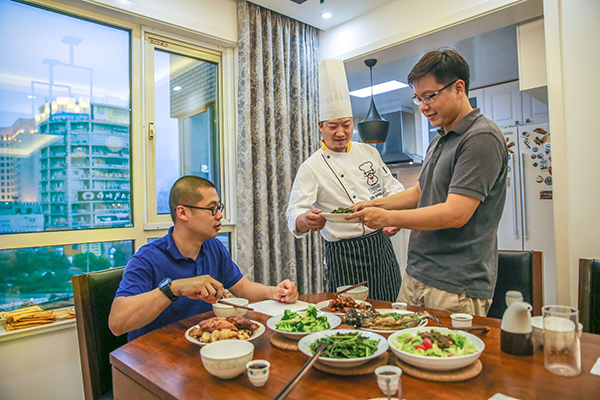 The professional chef works at a Shanghai resident's home. [Photo/Xinhua]
And despite Home-Cook's strict food safety measures, it is working in a legal gray area.
"The platform and the hosts do not have the necessary licenses needed to work in the catering industry. The legal risk is far greater than the ride-hailing apps," he added.
He also pointed out that if a host has over 80 orders a day, there will be no fundamental difference from the meals cooked by a restaurant.