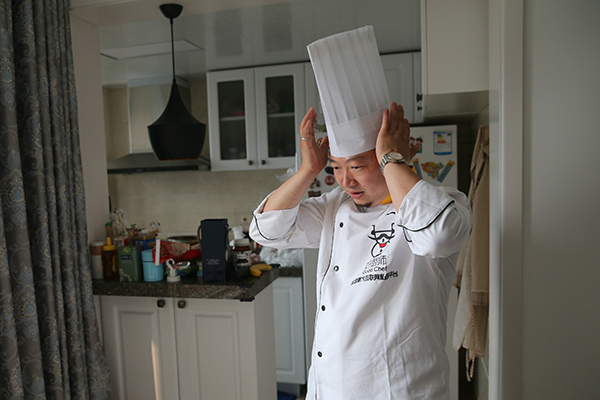 The professional chef prepares for cooking at Zhang's home in Shangshai. [Photo/Xinhua]
"Ensuring food safety is the key to the business model," said Tan, who added that it's especially important in China, where food scandals are frequent.
The company implements strict rules in vetting the hosts, examining both their cooking skills, what their menu will consist of and their homes. Visitors can also rate a host's performance.
To handle disputes, the company partnered with PICC Property and Casualty Co Ltd, a major insurance company in China, to insure every meal ordered through the app.