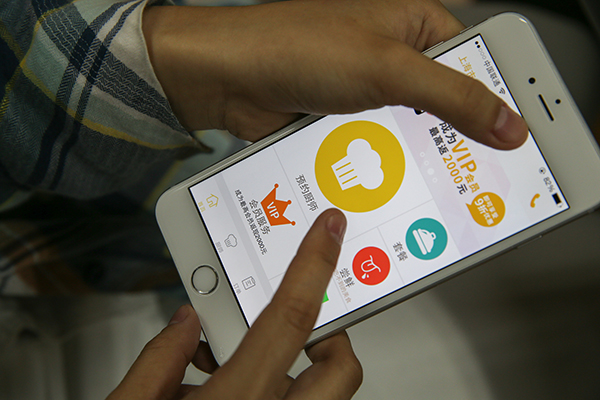 A Shanghai resident surnamed Zhang hires professional chef cook for her at home via Home-Cook. [Photo/Xinhua]  
The company launched a mobile app in 2014 to allow its users to access meals made by people within radius of 3 kilometers. They can either visit the host's home to pick up their meals or have the food delivered. It has more than 1.3 million registered users in four cities and more than 50,000 hosts have applied to be part of the initiative.
For the hosts, who thus far are mostly retirees and housewives, the app offers them a chance to make a bit of money and meet new people.
All hosts are required to register with their real names and be equipped with a health certificate, a requirement of employees in China's food and catering industry.