In today's trending, US President Barak Obama gets a Chinese "identity card", a driver is hit with a whopping fine, thieves steal valuable trees from a botanical garden and a turtle for sale in Wuhan takes a stroll down the street.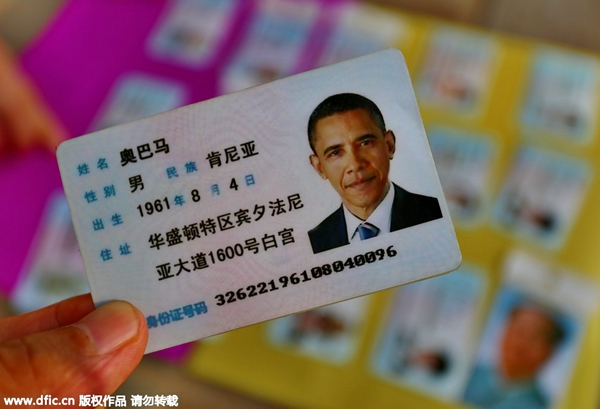 A sticker giving US President Barack Obama a Chinese identity was for sale in Guangzhou, South China's Guangdong province, Oct 12, 2015. [Photo/IC]
Obama's sticky Chinese 'identity card'
A set of stickers for sale drew attention in Guangzhou, South China's Guangdong province on Monday as some celebrities at home and abroad, including US President Barack Obama, were given a Chinese identity.
Imprinted with Obama's portrait, the sticker mimicking the cover and size of a Chinese identity card includes Obama's Chinese name, birth date, nationality, address and even a fabricated identity number.
Among others given prank ID cards were Chairman Mao Zedong, Russian President Vladimir Putin, DPRK top leader Kim Jong-un and Taiwan singer Jay Chou.
In our next story, a woman in Shenzhen faces a heavy fine for her driving.