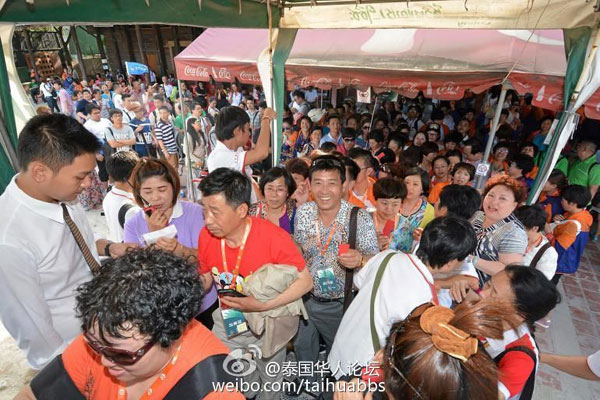 The lucky employees of the direct selling company. [Photo from web]
Company sends 12,700 employees on Thai holiday
It seems direct selling companies taking their employees on mass holidays has become a new trend.
A few days ago, a direct selling company made headlines by taking more than 6,000 Chinese employees to France. Today, another company set out for Thailand with their 127,000 employees who will travel in batches between May 10 and 20, reported Global Times.
The group has booked 110 flights, 400 coaches and 38,000 rooms in hotels with four or five stars.
According to an official of the National Tourist Administration of Thailand, it will be the biggest tour group Thailand has ever received, and is expected to bring about 110 million yuan ($17.7 million) revenue for this single trip.
In our final story, China's "human flesh search engines" force an animal abuser to apologize.