In today's trending, air stewardesses don vintage school uniforms for May Fourth, "Little Apple" legless boy gets new legs, farmer makes a wooden vintage car, and Weibo user confesses a crush on a traffic policeman.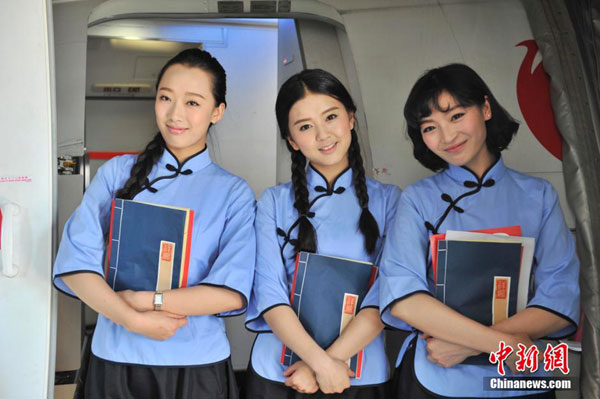 Stewardesses stand by in the flight cabin. [Photo/chinanews.com]
Air stewardesses don vintage school uniforms
Airline hostesses add a touch of elegance and comfort to a flight. On May 4, to celebrate China's Youth Day, which commemorates the beginning of the May Fourth Movement in 1919, some stewardesses marked the occasion by putting on vintage school uniforms.
On a flight from Kunming to Sanya, the air stewardesses dressed in the iconic outfits from the beginning of the 20th century, while demonstrating safety instructions and serving passengers.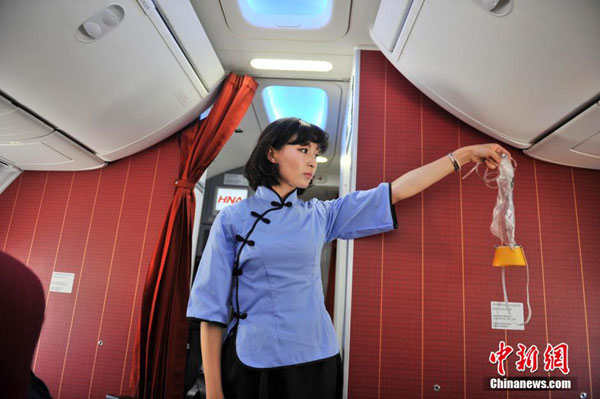 A steward demonstrates how to use the oxygen mask in vintage student uniform. [Photo/chinanews.com]
Remember the "Little Apple" dance by the little legless boy? He now has new legs, in our next story.