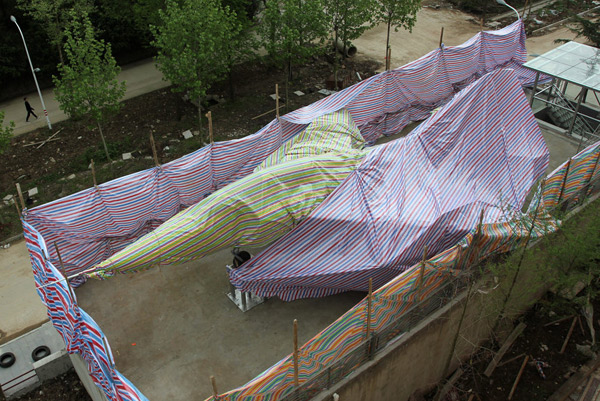 The fighter aircraft that the school placed on campus. [Photo from web]
Wuhan campus welcomes fighter jet
Wuhan Bioengineering Institute, the school that built a giant Great Wall replica, has made headlines again by placing an old fighter plane in the middle of its campus, saying it will be used in teaching aircraft manufacturing, Chutian Metropolis Daily reported Tuesday.
The fighter plane is 16 meters long, 10 meters wide and 1.5 meters in height. The school's publicity department said the plane was a donation from a domestic aviation company.
The institute's move of spending 4 million yuan to build a 1,600-meter long Great Wall replica on campus previously sparked controversy online.