In today's trending, a panda takes a nap up high, woman pays for BMW with one-yuan notes, Wuhan campus welcomes fighter jet, war relic destroyed, and school installs anti-suicide guardrails.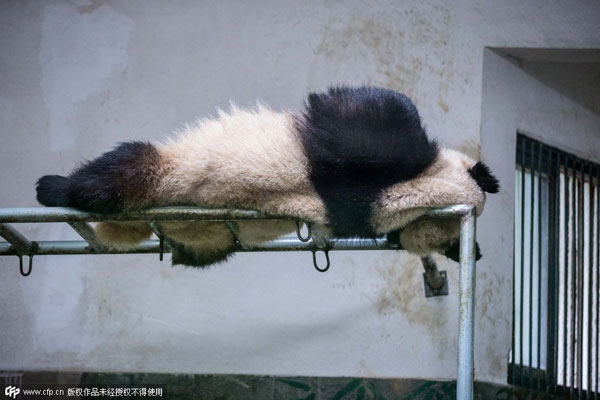 The panda lies down on some iron poles on Monday in Hangzhou. [Photo/CFP]
Resting up high
Sleeping high up in the trees is a way for animals to stay safe from predators when they are unconscious, and this animal instinct still displays itself even in captivity. This goes for giant pandas in zoos as well.
This panda, which was captured on camera in his adorable repose on a metal perch on Monday, lives in a zoo in Hangzhou, Zhejiang province.
In our next story, a woman uses one-yuan notes to pay for a BMW.