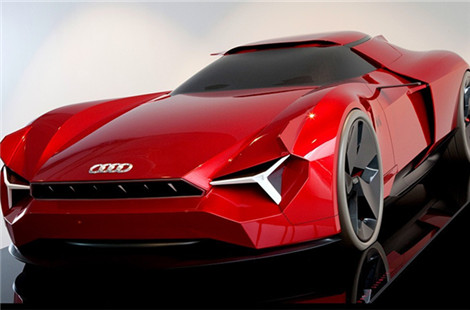 Yan uses the elements of facial masks from Peking opera in his design. [Photo/provided to chinadaily.com.cn]
Using the Chinese philosophy of "round heaven and square earth", and paying homage to the six-horse-driven chariots in ancient China, borrowing the facial masks from Peking opera, and applying Chinese red to the car body, Yan completed his final auto design project after 2,500 pages of sketches.
Upon submitting his final designs, Yan's work drew the attention of the head of Audi's design department. So impressed were Audi with Yan's work that they sponsored him and finally offered him a position among the company's illustrious design team at the carmaker's headquarters in Ingolstadt, Germany.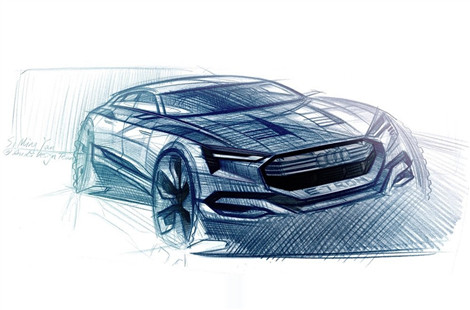 Yan's design sketch of Audi's E-tron quattro. [Photo/provided to chinadaily.com.cn]
Today, Yan sits among those 3,000 designers in the automotive industry plying his creativity into the field he was told was so hard to get into. Yan's story is one of determination and grit and sends out the message to never give up on your dreams, so long as you have the passion and drive for success.
Miao Jiayu also contributed to the story.
Edited by Owen Fishwick