The Changbai Mountains Forest Music Festival, in Jilin province, which has opened in May and runs for 5 months, will be raising its profile with a performance by the Chinese pianist Lang Lang on August 28, according to a recent chinajilin.com report.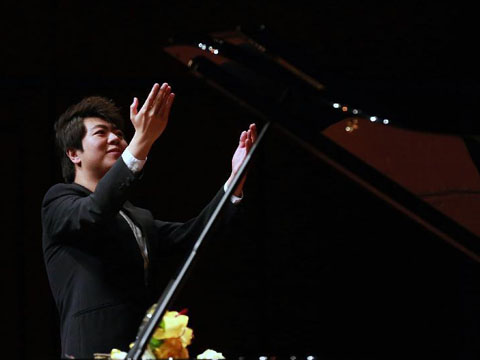 Lang Lang performs on the stage.[Photo/Xinhua]
The festival has 15 themed music weeks and 300 performances, with several competitions, with Langlang, who has been designated a Changbai Mountain Cultural Exchange Ambassador, as a highlight.
He explained his reason for joining the festival as a desire to contribute to the cultural development of this area and said that he hopes the city can become an internationalized art center.
The festival presents music against a backdrop of scenic natural beauty to give audiences a fresh experience. Its sponsors are the provincial Party publicity department and the Changbai Mountains administration.