How to dispose of Nov 11 shopping day waste?
Dracarys (Australia)
Some win-win methods to be considered, courier companies could act as harbingers of change. Such companies always need packaging materials, and by offering incentives to consumers who return them, they will reduce not only waste but also their packaging costs.Just like when a consumer places an order for fresh milk in cities like Beijing, he or she pays a certain amount of money above the price of the milk to the supplier, who pays it back after the consumer returns the glass bottle.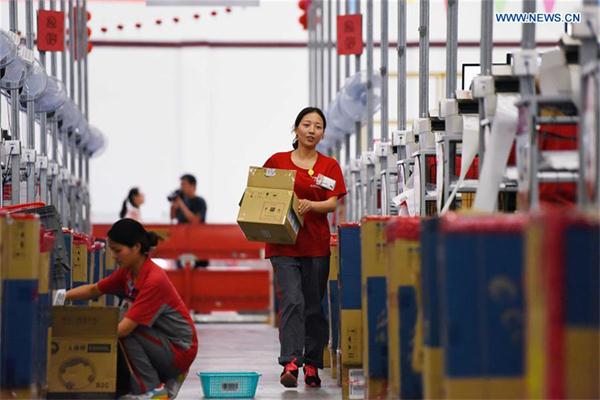 Workers work at a warehouse of an intelligent distribution center of Chinese e-commerce trader JD.com in Gu'an, North China's Hebei province, June 14, 2016. The logistic working staff of JD.com are preparing for its "618" online shopping festival which is an e-commerce sales promotion activity around June 18. [Photo/Xinhua]